Wasp Control Wandsworth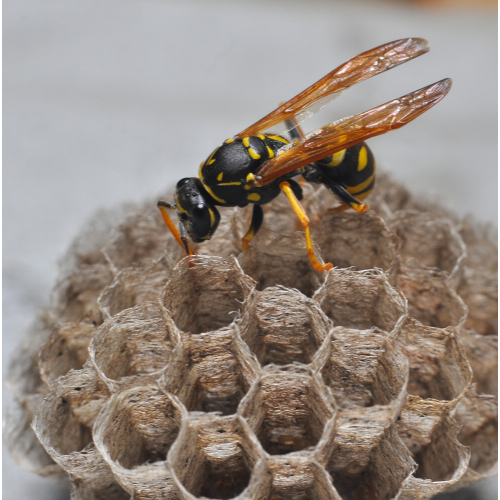 In Wandsworth, wasps are a big problem that must be eradicated in many homes especially over the summer months. Wasp nests eventually die before the winter time. During this time about 100 fertile queen wasps leave the nest and find a place to hibernate. The queen wasps usually come out again in spring to start building a new nest. Wasps nest can cause stains on the ceilings and in extreme cases, the wasps can eat through them.
Wasps can cause a huge amount of damage to fruit in the autumn. You can see wasps entering and leaving the nest through holes in the floor, ceiling, tree or any other part of your building. Wasps are generally more active between May and November. Nests of wasps are brown or gray and can vary in size and shape, but often heart-shaped and the top of wasp nests is usually much wider than the bottom.
Contact us for wasp nest removal in Wandsworth that is safe and reliable. After we treat the nest, all wasps will be dead within 24 hour.