Bed bugs in Wandsworth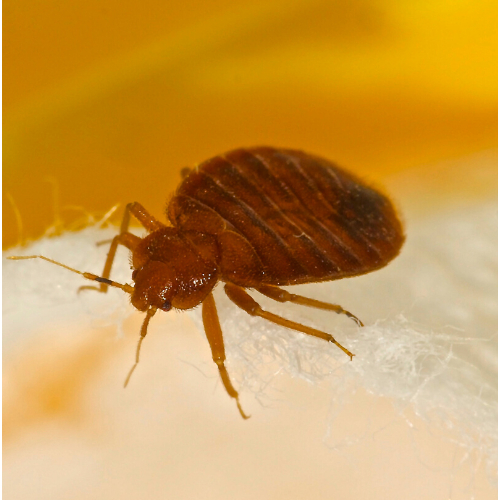 A colleague of mine recently treated property for bed bugs in a house in Wandsworth. Not an unusual job nowadays, quite common in fact. When he arrived at the quiet backstreet address, nothing looked out of the ordinary. A usual looking 3-4 bed terraced house with a small gravel front garden for parking cars on and a few potted plants here and there. After knocking on the door a couple of times and getting no answer, he was about to call the contact telephone number when an elderly lady finally answered the door. He introduced himself, explained why he was there and she let me in. She told him that she had found a bed bug in her bed, so off he went to investigate.
After opening the door to one of the bedrooms, he could sense that something was wrong straight away. He continued to look in to two more bedrooms and found bed bugs in both of them. These rooms all looked lived in, almost like bed sits. After the initial investigation he asked the lady if she had had any family staying with her to which she replied; "No, I rent the rooms out to students."
It transpired that she had been letting her rooms out to many different students for a number of years. The students changed on a frequent basis and when they left, they always left the rooms in a mess and the little old lady didn't hire anybody in to help clean the rooms for her, but tried her best to do them herself. It only needed one of the students to bring in a single bed bug for them to spread throughout the house.
It ended up with the owner of the house having to throw all of the beds and furniture from the rented bedrooms out because the infestation had got so bad. None of the students ever mentioned to her about the bed bugs, but they had been there for at least a year!